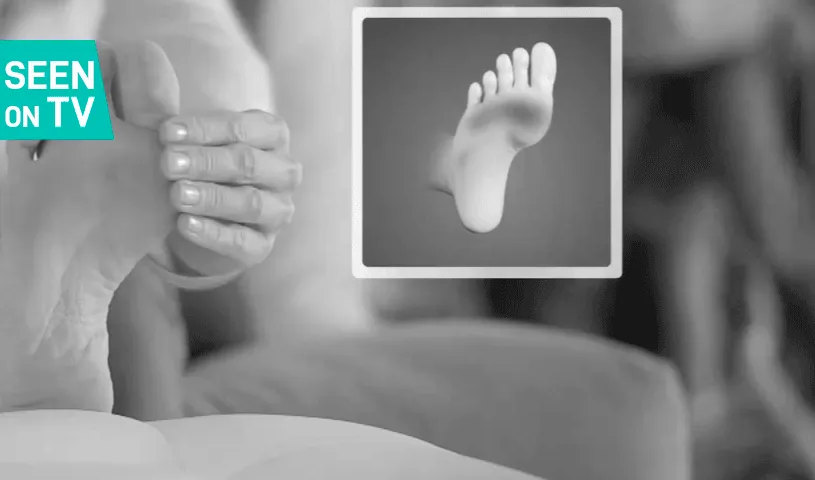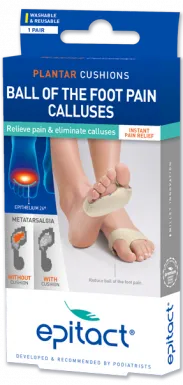 Delivered to you on
Tuesday 05 December
.
Choose the size
Add to cart
Choose your size


French innovation

Secure payment

Free shipping
Free shipping

REPLACE A FAILING NATURAL FOOT PAD. Do you suffer from chronic pain?
For everyday use, choose these EPITACT® Foot Cushions which relieve pain and protect the parts of the foot subjected to excessive pressure and rubbing.
Do you have pain on the bottom of your forefoot? Hot, burning sensations? Feel like you're walking on nails? Do you have corns or calluses? Whatever is affecting your feet, it often means intense pain that can make walking difficult. This pain is generally caused by wear to the fat head beneath your foot, which serves to spread out pressure. To overcome this, these foot cushions contain EPITHELIUM 26® (a genuine substitute for the foot's fat pads), to make walking enjoyable again.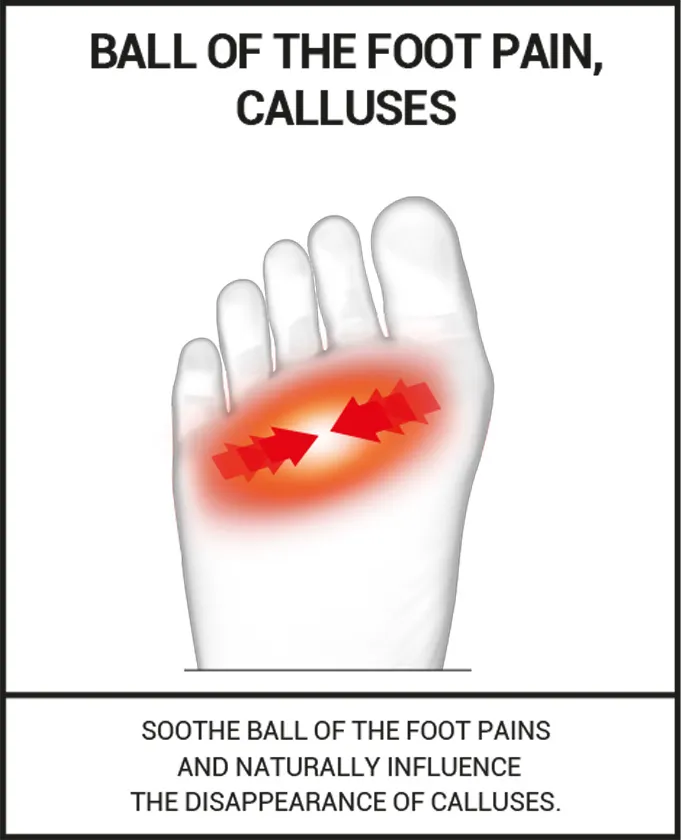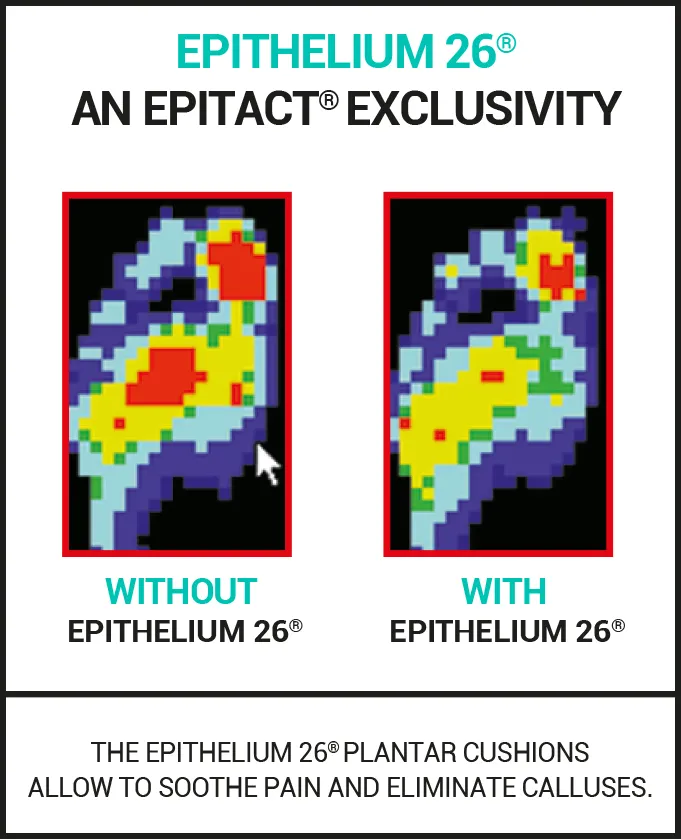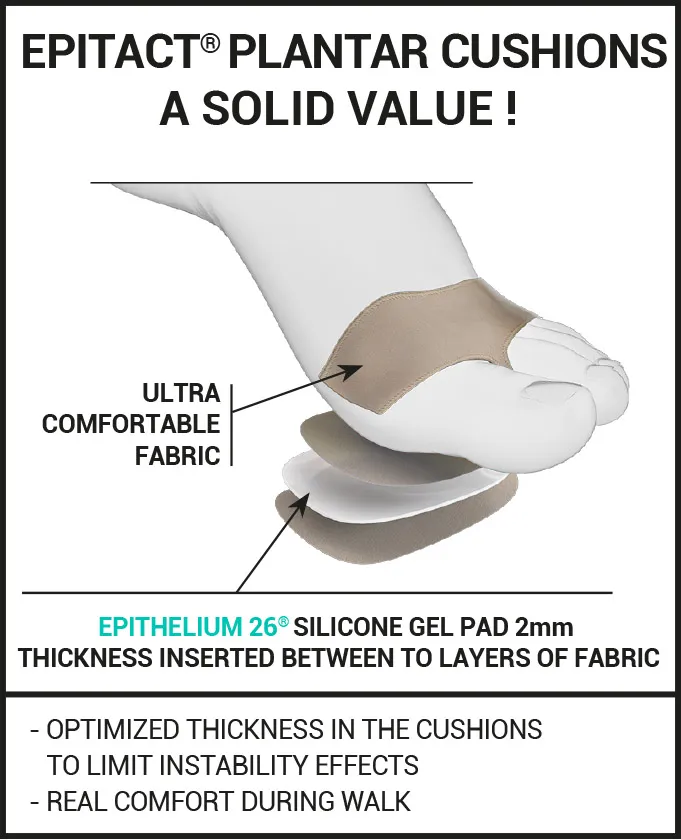 Features
Instruction for use

Ultra-thin

Ultra-light

Machine washable at 30°C

Sold by pair

Ultra-comfortable

Washing net provided
This product is a class I medical device that bears the CE marking under this regulation. Carefully read the instructions before use. Manufacturer: Millet Innovation. 09/2019.
EAN Size S 3660396008843 - Size M 3660396008850 - Size L 3660396008867
TRUE/FALSE
A thick gel pad provides more protection than a thinner one for forefoot pain.
FALSE! A thick gel pad on the forefoot can lead to instability and take up too much room in your shoes. What really matters is the kind of gel used. EPITHELIUM 26® boasts proven pressure distribution abilities: just 2mm thick, it effectively spreads out load on the forefoot.
A one-size-fits-all product is perfect for plantar pain.
FALSE! To cover all of the metatarsal heads and protect the entire forefoot, foot cushions need to come in a range of sizes. When it comes to EPITACT®, we found it best to design three sizes to meet the needs of our users.
A foot cushion for the right foot is a left foot cushion worn inside out.
FALSE, at least it is at EPITACT®! The gel pad is affixed to only one side of the fabric, the side in contact with the shoe. This stops the gel from moving inside the fabric pocket. The other side is not glued so that the gel can change its shape freely and properly distribute pressure under your foot.