Bruised toenails, absorb micro-shocks.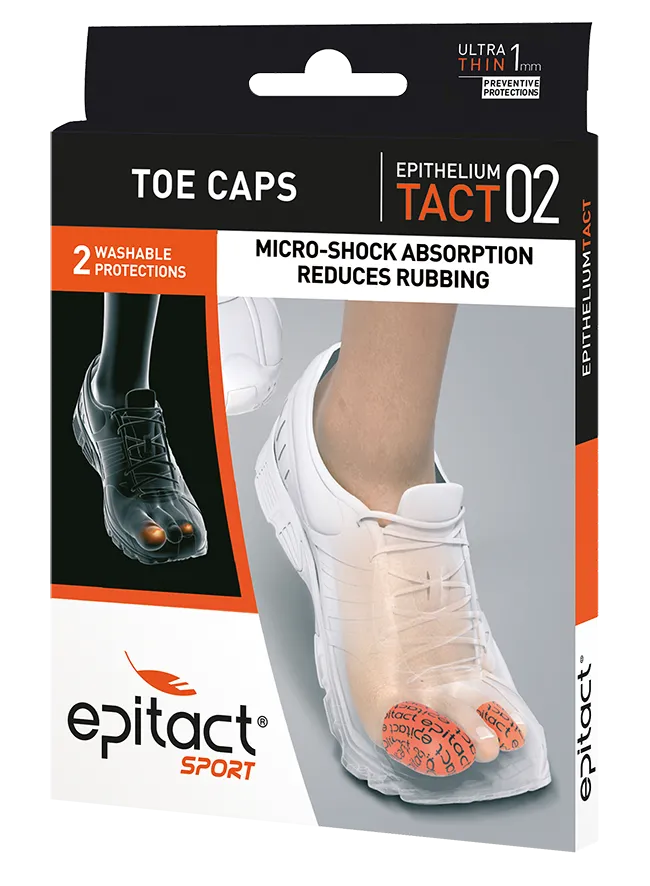 Delivered to you on
Tuesday 05 December
.
Choose the size
Add to cart

French innovation

Secure payment

Free shipping
Free shipping

ABSORBING SHOCK DURING SPORT.
These protectors are specially designed for sports where your toes are subjected to repeated impact against your shoe, by protecting against pressure and micro-impacts on your toenail.
Whether your bruised toenails are caused by repeated impact against your shoe (hiking, cross country, running) or trauma caused by another player (football, rugby, etc.), EPITHELIUMTACT 02 EPITACT® sport bruised toenail protectors always play their role. They are suitable for both prevention and toenails with existing bruises.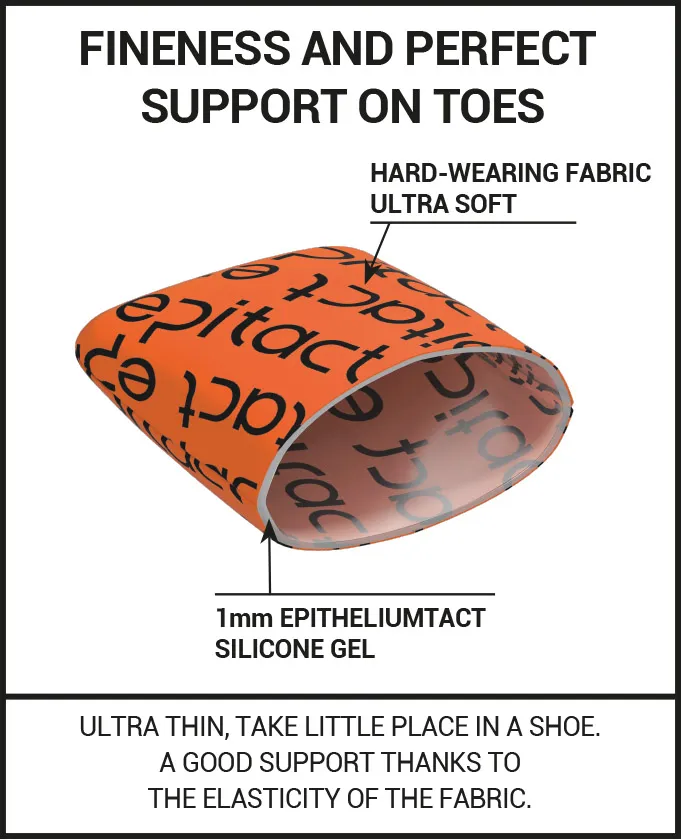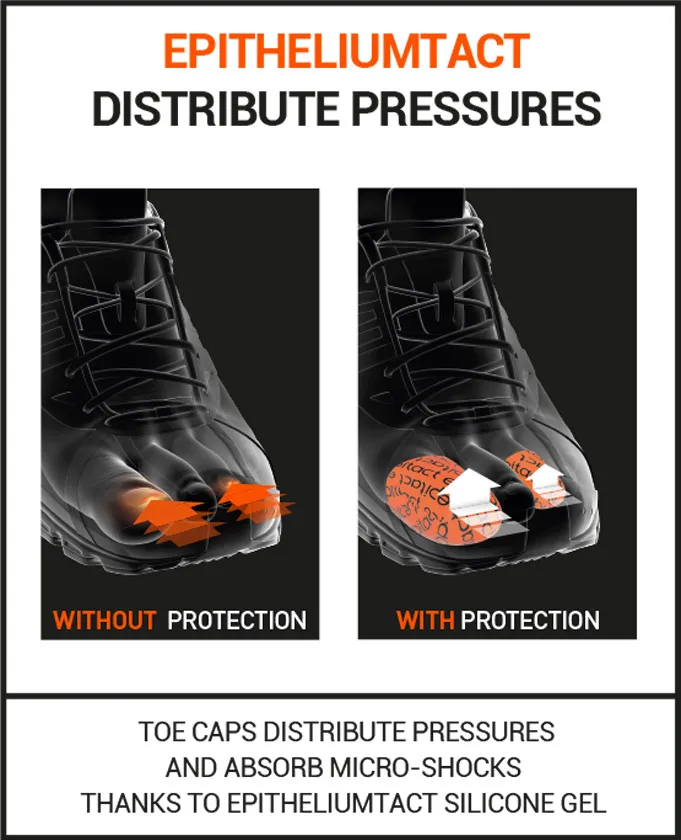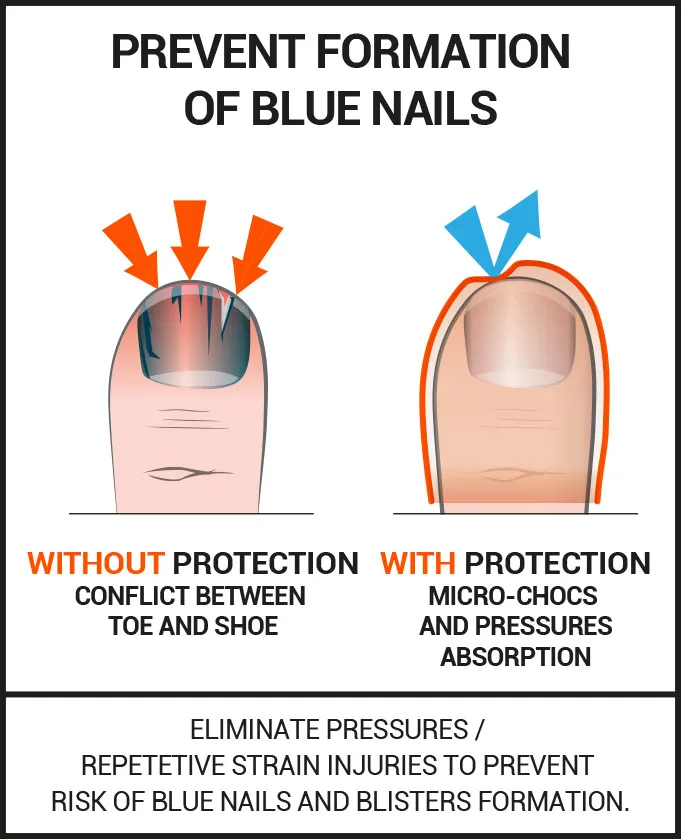 Features
Instruction for use

Ultra-thin

Very resistant

Soft corns

Hand washable & reusable

Sold by pair

Can be worn in any shoes
This product is a class I medical device that bears the CE marking under this regulation. Carefully read the instructions before use. Manufacturer: Millet Innovation. 09/2019
EAN Size S 3660396008980 - Size M 3660396008997 - Size L 3660396009147 - Size XL 3660396009154
TRUE/FALSE
You can't avoid bruised nails: it's a natural part of downhill running.
FALSE! If you regularly suffer from bruised nails, you can take preventative measures. You just need to know which toe is usually affected, and apply an EPITACT® bruised toenail protector before your event. The gel it contains protects your toenail from pressure and micro-impacts.
Bruised toenails don't do any real damage.
FALSE! Once your toenail has been weakened, it is easier for microorganisms to enter the body. It is often a cut on your nail that is attacked by fungal infections, for example. These nail fungi are very difficult to treat and can pass from toe to toe.
EPITACT anti-blister protectors are not suitable for use on areas of high friction.
FALSE! EPITACT® anti-blister protectors come with adhesives to guarantee they stay in place on the skin, wherever you put them (even the heel) and whatever you put them through (long distance, high humidity, etc.).