Prevent and relieve pain caused by corns on toes or soft corns between toes.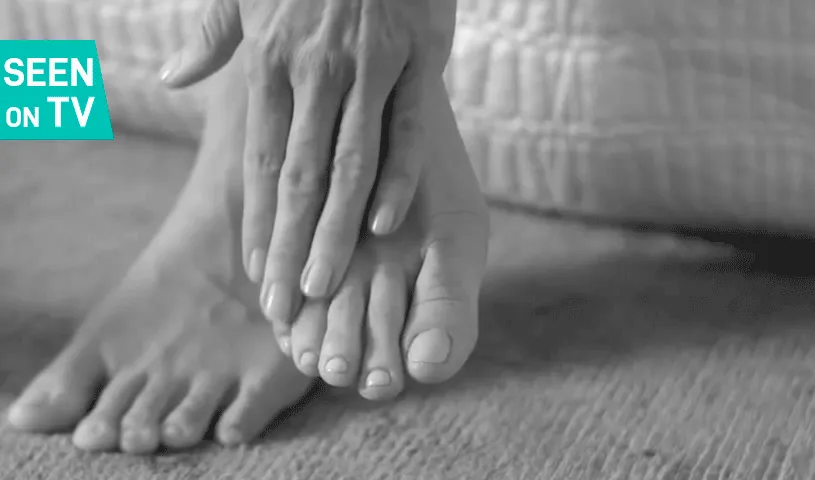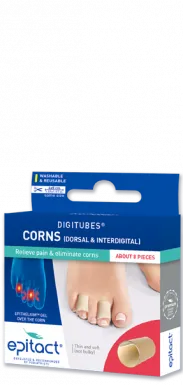 Delivered to you on
Tuesday 05 December
.
Choose the size
Add to cart
Choose your size


French innovation

Secure payment

Free shipping
Free shipping

NATURALLY PREVENT AND REMOVE CORNS, WITH ZERO CHEMICAL SUBSTANCES!
The EPITACT®'s Digitubes protections relieve and help to remove corns on toes and soft corns between toes. They can also be used to prevent their formation or blisters on toes.
Description of the corn removal pads Digitubes®
The tubes for toes Digitubes® are made of a thin layer of silicone gel with unique properties. This patented gel acts as a protective shield against excessive and repeated pressure and friction against the toes. By protecting the skin from such stresses in the shoe, these corn pads cancel the process of hard skin formation and lead to the progressive and natural disappearance of corns.

1 mm of gel pad on the half circumference of the Digitubes® is all it takes to relieve efficiently and immediately your toe corns.
Added advantages of the EPITACT®'s gel tubes for toes
In addition to be effective, the Digitubes® corn removal pads have many other assets:
ultra-thin, go

unnoticed in any shoes: you can wear them on adjacent toes with no issues! They are so thin that you can even wear them in stilettos.
very comfortable with an elastic, soft and seamless fabric in order to avoid skin irritation.
made in France by EPITACT®, a foot care specialised laboratory for 25 years. Their quality and resistant fabric is French also!
washable, reusable and adapted for prolonged daily use. With only 2.5 cm of gel tubes for toes, you protect your corn for 10 days on average!
sold in sets of 4 bands of 5cm each: you cut them to the desired length for customised adjustment. You have around 20 protections so that your toes are protected for a long time.
adapted for fingers too.
To sum up, the Digitubes® corn pads are a comfortable, economic and effective solution for protecting your toes from rubbing and pressure.
Advice EPITACT®
To prevent or relieve a corn at the tip of a toe, opt for the EPITACT®'s Digitops.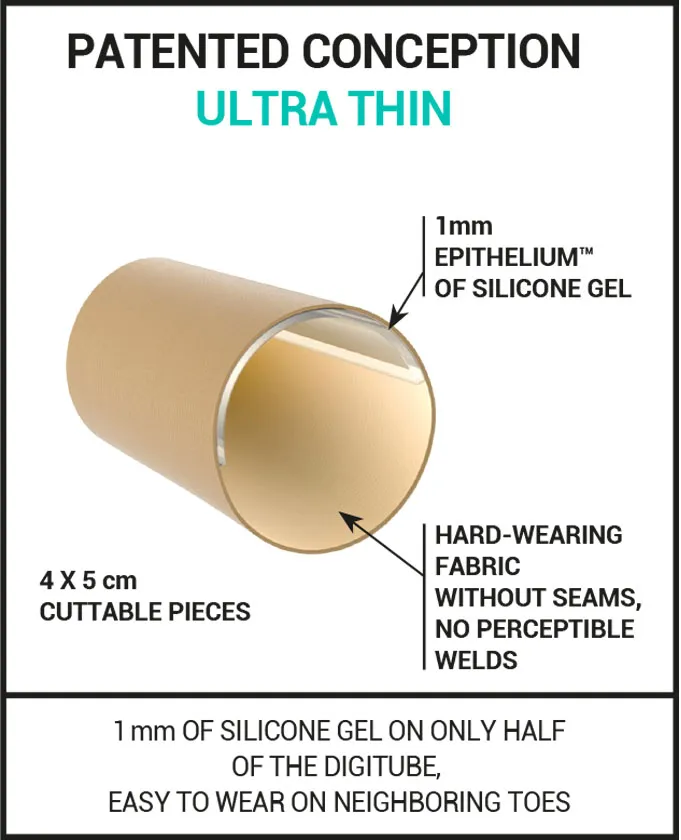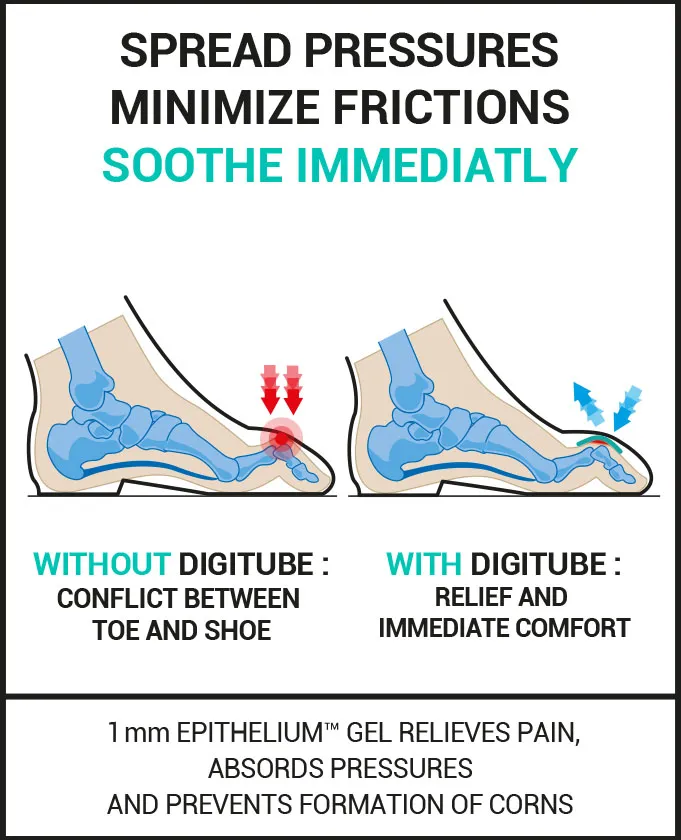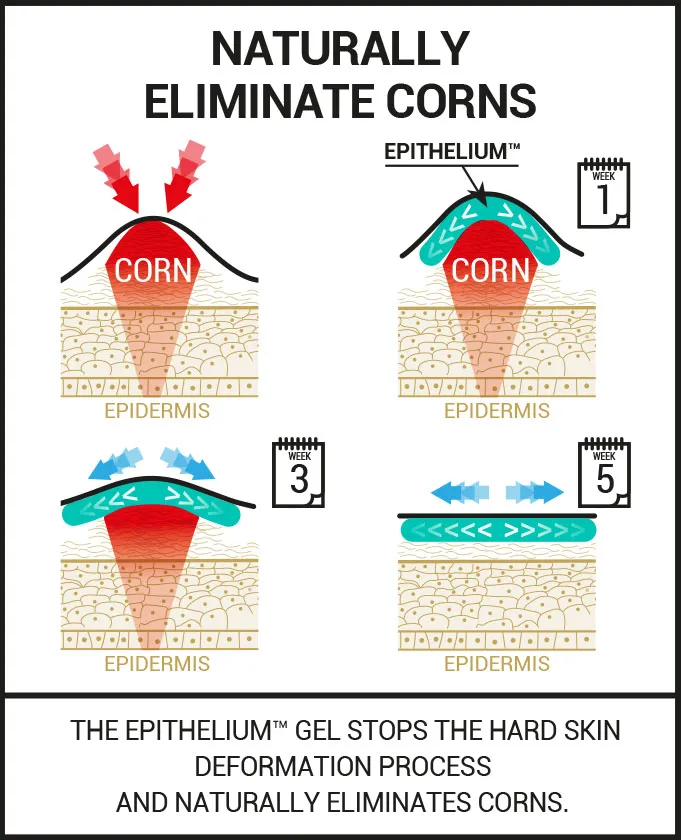 Features
Instruction for use

Ultra-thin

Cuttable pieces
Hand washable and reusable

Sold by 4 x 5 cm pieces

Protect top and between toes

Ultra-comfortable
This solution is a class I medical device that bears the CE marking under this regulation. Carefully read the instructions before use. Manufacturer: Millet Innovation. 09/2019
EAN Size S 3660396010921 - Size M 3660396010938 - Size L 3660396012024
TRUE/FALSE
Thin layers of gel provide better protection for toe corns.
TRUE! It is important to choose a protection as thin as possible so that it doesn't take up too much space in your shoes. When you use thicker protections, it can cause calluses to form on other parts of the foot due to the reduced room inside your shoe. A high-effective gel like EPITHELIUM™ of just 1mm on half of the Digitubes® provides good protection for your corns and sensitive areas.
Hydrocolloids are adapted to protect your corns.
FALSE! Hydrocolloids are made from a material that will expand and form a gel when exposed to fluid. This is what happens with a popped blister: the lymph causes the hydrocolloid to form a gel. However, corns contain no fluids. This means that the viscoelastic gel is unable to form and can't distribute pressure.
Removing dead skin treats and/or avoids the formation of a corn.
FALSE! Removing dead skin on the feet too regularly can accentuate the keratinization process (the thickening of the most superficial layer of skin). This can increase the risk of developing corns.