Stabilises the knee and eases pain during sports practice (tendonitis, patellofemoral pain syndrome…).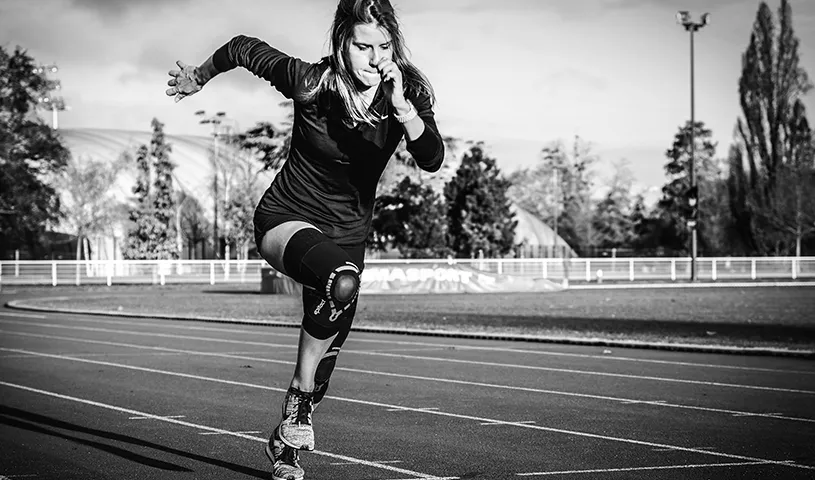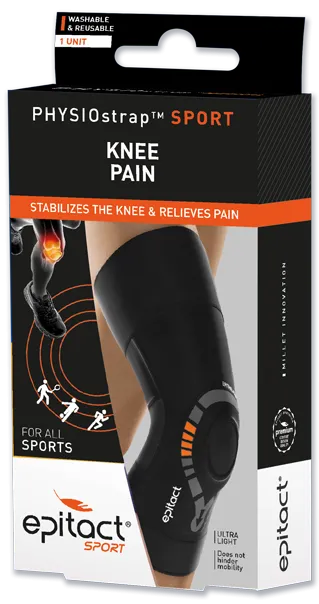 Delivered to you on
Tuesday 05 December
.
Choose the size
Add to cart

French innovation

Secure payment

Free shipping
Free shipping

Do you have knee pain that restricts your sports activities? The EPITACT® sports knee support provides a reassuring presence and effective support for you to continue or recover your physical and sports activities with serenity.
Indications for the EPITACT® 

sports knee brace
The EPITACT® sports knee support brace relieves or prevents patella disorders while playing sports. It is especially recommended for knee injuries like patellofemoral pain syndrome, instability, arthritis and tendonitis of the knee or fragile ligaments. It is adapted to any sports (hiking, running, tennis, football, swimming…).
Description of the PHYSIOstrap™

Sport knee support
The EPITACT® sports knee support brace stabilises the kneecap and provides excellent knee support. This allows to prevent patella disorders in the long term or to relieve knee pain caused by patellofemoral pain syndrome or tendonitis. By securing your knee, it helps you to continue or recover your activities easily and serenely.
Some tests were performed with 94 athletes from the French National Institute for Sport, Expertise and Performance (INSEP) between 2015 and 2017. They showed the ability of PHYSIOstrap™ Sport to hold the kneecap aligned within the joint. After 10 uses, the feeling of stability was improved by more than 30%.
How does it work?
The effectiveness and comfort of the sports knee support are based on high-tech design and components:
The patented silicone tendon EPITHELIUMFLEX

™ that improves knee support and stability by limiting the lateral deviations of the kneecap during movements.
The elastic silicone bands at both ends of the sports 

knee brace

allow it to stay very well in place, even in water. It does not slip on the tight nor rides up on the calf.
A thin fabric with limited compression and sufficient elasticity. This perfect balance helps to support the knee joint during movements

without restricting them

. Another fabric, even more thin, has been included over the kneecap and behind the knee to not add pressure on the joint and avoid skin irritation.
Added advantages of the

sports knee support brace

by EPITACT®
The solutions usually proposed are compression knee sleeves. But this kind of device is not suitable for sports because of the thick fabric likely to slip or to become irritating. The EPITACT® knee support for sports provides comfort, effectiveness and practicality:
Ultra-light (less than 60 g);
Ultra-comfortable;
No discomfort behind the knee;
Stay very well in place during sports practice;
Ultra-thin;
Can be worn under any technical clothes;
Easy and quick to put on;
Machine washable and reusable for several months;
Soft, resistant and quality French fabric;
Available in 5 sizes (XS, S, M, L, XL);
Fits both right and left knee.
EPITACT®'s advice
During daily activities, EPITACT® recommends the PHYSIOstrap™ Medical knee support that can be worn over prolonged periods.
Think about washing the sports knee support brace, or at least the silicone surfaces, after each use to optimise the fit.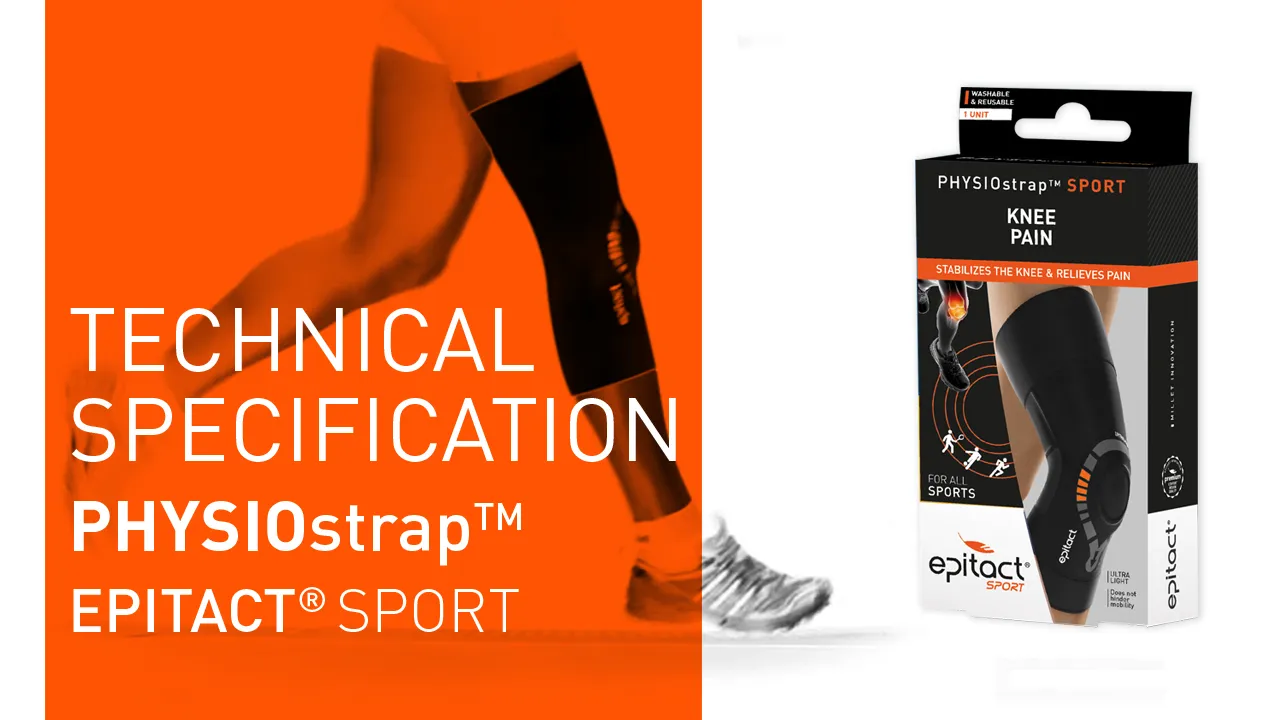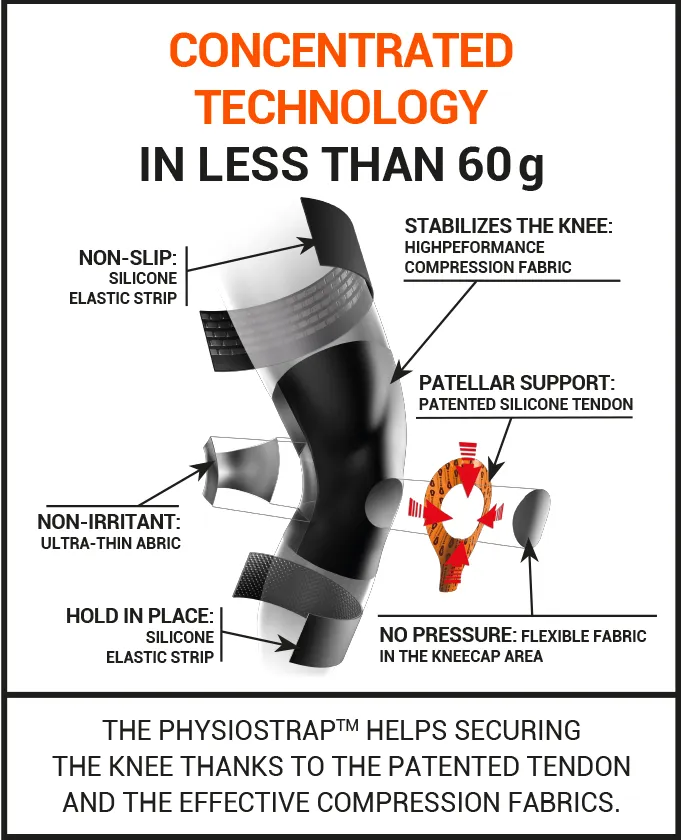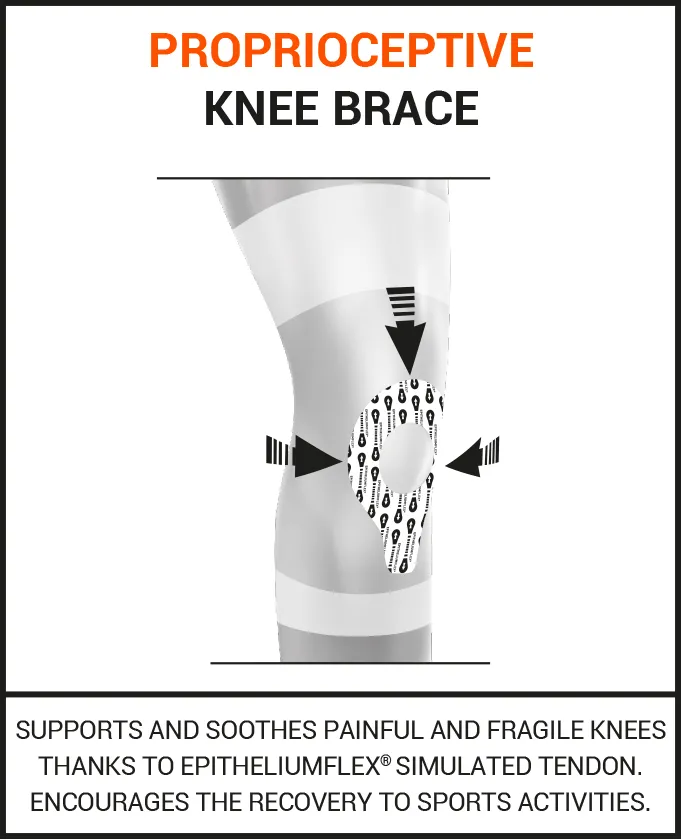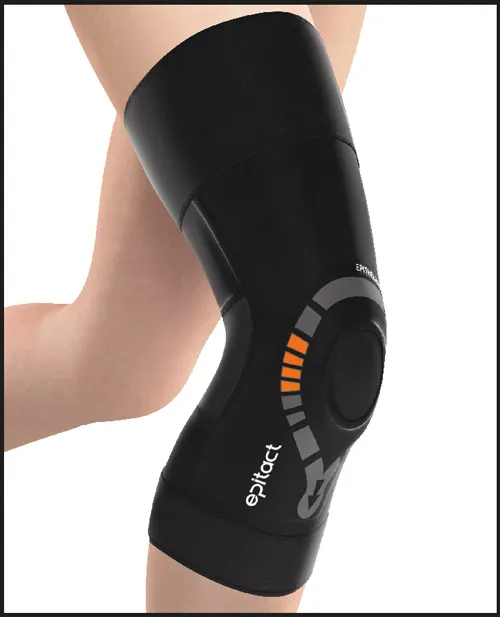 Features
Instruction for use

Ultra-light

Can be worn on left or right knee

Can be worn under technical clothes

Machine washable at 30°C

Sold by the unit

Ultra-comfortable

Ultra-thin

available in classic day version
This solution is a class I medical device that bears the CE marking under this regulation. Carefully read the instructions before use.
Manufacturer: Millet Innovation. 09/2019
EAN Size XS 3660396008935 - Size S 3660396008942 - Size M 3660396008959 - Size L 3660396008966 - Size XL 3660396008973
TRUE/FALSE
Like all knee support braces, PHYSIOstrap™ slides around when you're moving.
FALSE! The PHYSIOstrap™ Sport knee support is made of ultra-thin technical fabrics and weighs in at under 60 grams. Its lightweight, specialist design, and its silicone grip strips mean that the PHYSIOstrap™ Sport stays in position no matter how active you are.
The EPITACT sports knee brace contains no rigid supports: it doesn't provide enough support.
FALSE! The PHYSIOstrap™ Sport has a flexible EPITHELIUMFLEX™ tendon that lies against the kneecap and limits its lateral displacement. Tests have shown that it is able to keep the joint properly aligned.
Using a sports knee support is not a preventive solution.
FALSE! Knee braces for sports can definitely be worn as preventive devices. Indeed, sports with excessive use of the knee joints can increase pain recurrence. The PHYSIOstrap™ Sport knee brace includes a silicone tendon that supports the kneecap and consequently helps its stability.